DETAILS
2024 Tournament Regulations
$3,500 Guaranteed Prize Fund
(Amount not finalized)
5 Round Swiss System Tournament
FIDE and CFC Rated in 3 Sections: Crown, U1900, U1500
Schedule of Rounds
Round 1: Friday 7:00pm
Round 2, 3: Saturday 10:00am, 3:00pm
Round 4, 5: Sunday 10:00am, 3:00pm
Ratings Used: Most recent published CFC ratings used for pairing and prizes.
Time Control: Game in 90 plus 30 second increment from move one.
Section Eligibility: Players may play up if within 100 points of the section rating floor. $20 surcharge applies. Unrated players eligible for Unrated prize only.
Half Point Byes:  A maximum of two half point byes in the first 4 rounds if requested with entry.
Appeals: Players are allowed to appeal the decision of the Arbiter, even after signing their scoresheet. Any appeal must be submitted in writing, along with a $100 deposit, within one hour after the conclusion of the round in question. The deposit may be refunded based on merit.
Tournament Director: Hal Bond, IA, IO
LOCATION

100 Minnesota Street
Collingwood, On
L9Y 4R5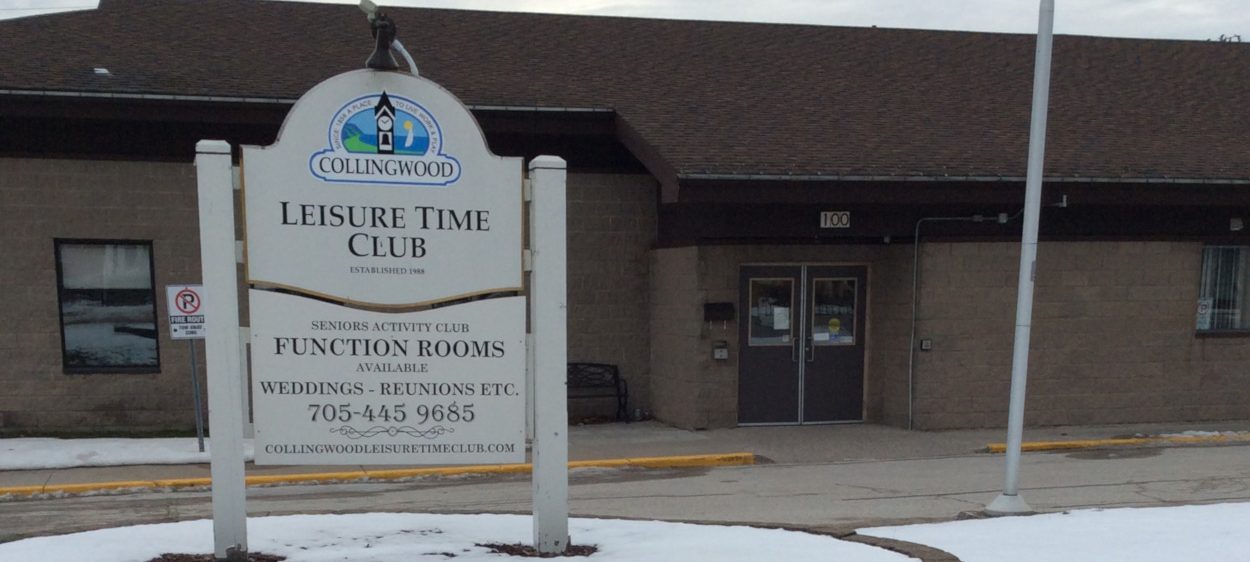 THINGS TO DO
Any cuisine that interests you –there are about 100 places to eat in Collingwood.
Additionally, if you come a day earlier or stay a day later you could enjoy golfing, activities at Blue Mountain Resort, hiking, biking, fishing – it is a long list.
This event has the full support of the International Chess Federation and Chess Federation of Canada.

TESTIMONIALS
2023
I want to thank you for running this tournament and for organizing what is a very pleasant surprise!
Anthony Mei
---
This was my first chess tournament and I found it challenging and fun. The venue and organization were excellent. I will come again next year and I recommend it for players of any level.
Jeff Pratt
---
Great to be among chess fans and friends. Had lots of fun. Will do it again.
Tobias Scholfield
---
It was a great experience! My grandson learned new moves and meet new friends while enhancing his skills. We look forward to 2024.
Sharon Brigham
---
We had a great weekend in Collingwood! It was quite an experience. My son and I definitely will be back next year. Thank you kindly.
Frank and Gary Ramocsan
---
Nice feel to this tournament. Good turnout for a rural Ontario city (Collingwood: Population 21,793): 72 players in three sections.
It is a memorial tournament to a former, deceased, Toronto MD, DDS. It is sponsored by his son, Milan Somborac, a Collingwood resident. This is the second of two successive annual tournaments. Milan said he expected to have a 2024 tournament.
It drew a lot of Southern Georgian Bay and rural Ontario residents – I played players from Sudbury, Orillia, Collingwood, Aurora and Hungary (No city given). Collingwood is in a lovely part of Ontario.
I'll definitely put it on my 2024 calendar as soon as the dates become available.
Bob A
(3rd place finisher in the U 1900 Section)
---
I greatly enjoyed participating in the 2023 (Somborac) Collingwood Chess Festival. The site was well lit and comfortable, while expertly managed by IA Hal Bond. This year's edition saw a strong top group including 3 International Masters and 2 FIDE Masters, which provided all players and spectators with highly competitive games. My favorite aspect was crossing swords with IM Alexander Reprintsev hailing from Ukraine, then spending an enjoyable dinner with him as we shared chess nostalgia and spoke hopefully of the future.
Brian Hartman IM
---
Thank you for organizing such a great event. I had a wonderful time and am thrilled to come next year.
Gergo Ramocsan
---
The Eade Foundation is always looking for new ways to promote chess excellence. We have found a wonderful new partnership with the Collingwood Chess Festival.
James Eade
CEO, Eade Foundation
---
Thank you for putting on such a great event! This was my daughter's first adult tournament and she really was made to feel welcomed. The participants were supportive and kind, and definitely played good games. The venue was spacious, convenient and pleasant. She (and our family) will be there next year.
Elizabeth Wilson for Serena
---
Following the results of the tournament, I will remember the friendly, homely atmosphere that prevailed at the tournament, which contributed to the creative game. Best wishes for the future.
Alexander Reprintsev
2022
While Collingwood is known for its many natural amenities, chess tournaments may now be added to the list of attractions.
I wish you the very best with the tournament and for those visiting we trust that you will return in the years to come.
Keith Hull
Acting Mayor / Deputy Mayor Town of Collingwood
---
It was my pleasure to attend!
Brian Hartman International Master
---
Playing in the Collingwood-Somborac Chess Festival was a treat in every way. From the level of competition and organization to the venue and breathtaking scenery found in Collingwood, the tournament was fantastic!
Jeremy Clark 
---
Thanks so much for the tournament that you have hosted. Much appreciated.
Both my kids, Eugene Hua and Michelle Hua felt very good playing in the tournament especially in the good playing hall.
We will be going back for the tournament next year.
Gary Hua
---
It was a great and memorable event at a great location with a great host. In short, thank you for doing this. We would love to be back here again.
Ved Sharma
---
I was very happy to have a chance to join this tournament. I had just good memories about this event. Excellent organization and very nice city of Collingwood and area around. Actually I am in love with this city. Will come back for sure! Thank you very much for this great tournament
Kyrylo Demchenko former Candidate Master in Ukraine
---
This tournament was a great experience for my 2 kids. The player hall was big. It is hosted in this nice resort. We really liked it.
Denny Qian
---
This tournament was an unforgettable event!
This is on its way to become a model for all Canadian chess tournament and we are looking forward to our participation in the next year's edition!
Sasha Starr
Nava Starr, WIM, 8 times Canadian Women's chess champion.
---
It was my pleasure to take part in this tournament especially considering the welcoming atmosphere, professionalism and beautiful town of Collingwood. I would like to thank you for your efforts to run such a tournament!
Eddie Lu FIDE rating 2219
---
Event was well run as expected from the first class arbiter.  My son and I both enjoyed it tremendously. Great to hear the festival is returning.  Looking forward to it next year!
Tony Li
SIGNIFICANT DONORS

To make a donation, send an e-transfer to collingwoodchessfestival@outlook.com or call Rosi Smith, 705-446-8225.
Significant Donors 2024
We have an anonymous $5,000 donation in honour of Roman Pelts.
We have yet to start soliciting financial support for the 2024 tournament.
With Gratitude to our 2023 Donors

Brian Hartman
International Master
Ron Kilius


In memory of Linas and Gintaras

George Weider
Bill and Carol Stratton
Hana Shleissner
In memory of Hans Schleissner
Dr. and Mrs. Julian Tsafaroff
With Gratitude to our 2022 Donors
Gordon Canning
Canadian Ski Hall of Fame and Museum inductee
George Weider
Don and Rosalie Gallinger
Ron Kilius
In memory of Linas and Gintaras
Dr. Rob vanGalen

Larry Law

Rosi Smith
Accredited Mortgage Professional
PARTNERS
Collingwood Branch
Collingwood, On Canada
Town Council

Collingwood Public Library

Sasha and Nava Starr, 
8 time Canadian women's chess champion
Jackson Motors
Living Water Resort

Gustav's Chophouse & Bar

GALLERY